Dear students,
following the new measures due to COVID-19, we are obliged to limit the number of participants in our theory courses,
students must register beforehand and for each course, the day before ( only the day before), by sending an e-mail to the following address:
amepepe@pt.lu
Unfortunately, only candidates who receive a return confirmation will be able to participate.
Without this confirmation, you will be denied access to the theory room.
We hope we can count on your understanding and cooperation.
Auto-Moto-École Pepe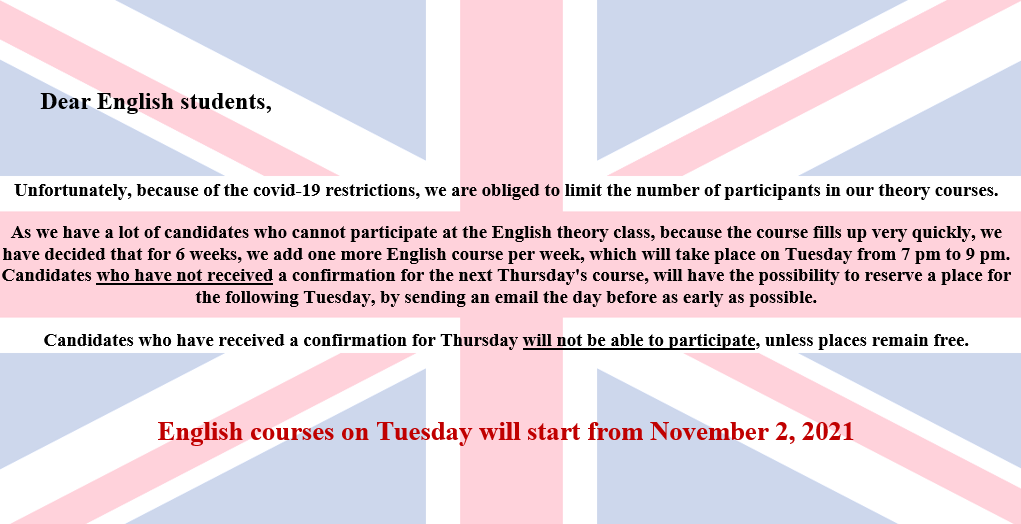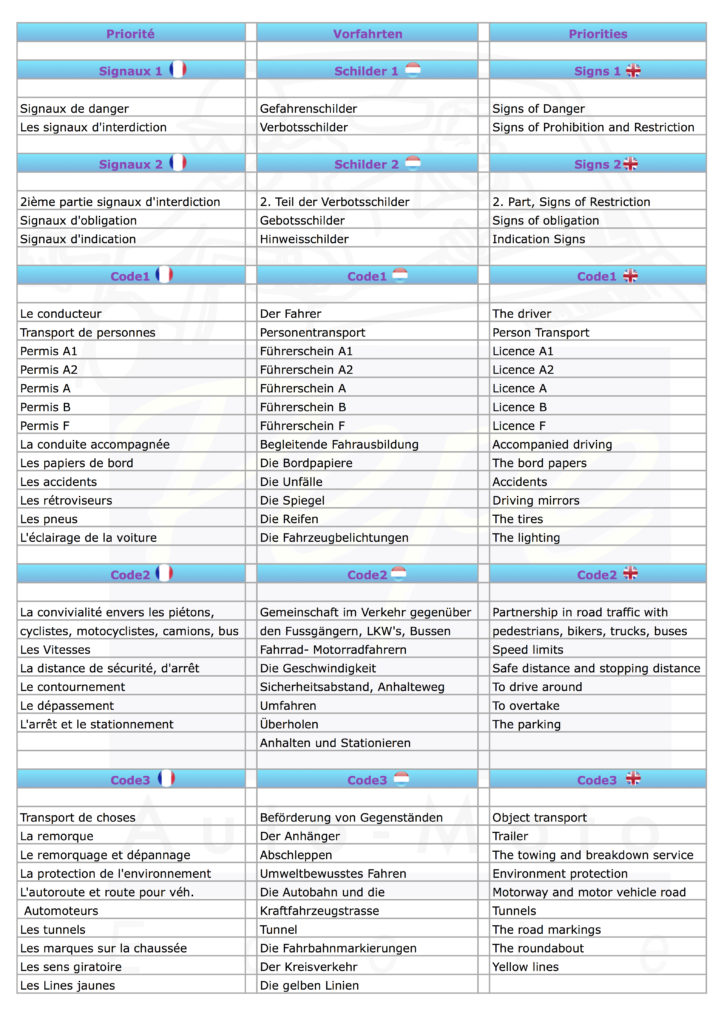 ---